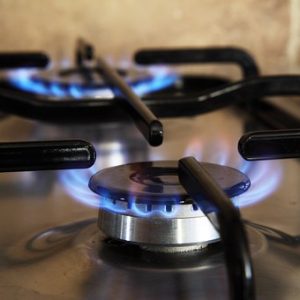 High-quality oven repair service will allow you to utilize your kitchen appliance for many years to come safely. Ovens are used frequently among kitchen appliances, making preparing meals fast and enjoyable in the modern kitchen. You will agree that home-cooked meals offer a good way of bringing family and friends together. But, this appliance is not immune to issues. Despite how you use and take care of it, it will develop issues in due course.
Luckily, you can have your oven fixed in Manhattan by making a phone call. Skilled appliance repair tech knows that a fault oven is inconveniencing and frustrating. They move with speed to repair faulty appliances each time they receive calls from businesses and homeowners.
Some Problems that Necessitate Immediate Professional Oven Repair in Manhattan
There are a lot of issues, which can force you to seek the assistance of oven repair experts with regards to the oven. Luckily, they will check the problem with ease and repair it. It doesn't matter if you own a gas or electric oven; you do not need to replace it when it stops working. Just contact reputable oven repair tech in Manhattan to check and look at it.
Here are the issues that might compel you to get an appliance repair appointment:
Not baking
Not working broiler
Burners are getting too hot
An indicator light is lit all the time
Does not heat up
Not producing right or correct temperatures
The door not closing well or properly
Oven Repair Manhattan Solves Any Oven Issues 
Oven repair technicians aim to diagnose many oven issues quickly. It doesn't matter if the oven fails to produce heat or the door does not open; they do their very best to assists you. The repair technicians realize that cost is a primary factor when deciding on a repair service; they always try to keep the prices affordable and fair. They also strive to offer excellent service, but they don't believe it must cost a huge amount of money.
Brands an oven repair technician's service is as follows:
Whirlpool
Maytag
Kenmore
General Electric
Frigidaire
They are also experts in luxury brands like Wolf, Viking, Bosh as well as Thermador. Technicians also have years of experience repairing electric and gas ovens and performing maintenance on working appliances.
Is it Worthwhile to Have Your Oven Fixed?
Because replacement oven is costly, typically, it is more economical to fix an oven. However, if the oven is over ten years old, think of replacing it if a main failure occurs as the oven is closing the end of its average helpful life of fifteen years.
In spite of the problem of your oven, you can have it fixed efficiently and safely by engaging the services of a reliable oven repair Manhattan Company. They have competent appliance repair techs ready to repair the issue anytime in surrounding Manhattan and beyond. They repair all brands of ovens.