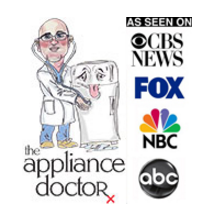 Picking the right oven for your kitchen can be a daunting task. With so many different models and features to choose from it can be difficult to decide which one is best suited to your needs. Here are some tips to help you make the right choice.
First, consider what size oven will fit in your kitchen space. If you have limited countertop space, a smaller oven might be the best option. On the other hand, if you have plenty of room to work with, then you can go for a larger model that will give you more capacity and features.
Next, consider your cooking habits. Are you an avid baker who needs precise temperature control? If so, choose an oven with settings that allow for accurate temperature control. If you're only an occasional cook, then a basic oven with just the basics may be enough for your needs.
Finally, don't forget to consider how energy-efficient the model is. Look for models that have been certified by Energy Star, as these are designed to use less energy than traditional models. This can save you money on your monthly energy bills over time.
By considering these tips, you can be sure to pick the best oven for your kitchen and make cooking easier and more efficient. With the right oven in place, you'll be able to whip up delicious meals with ease. Happy shopping!
How do I maintain my oven?
Regular maintenance of your oven is essential to ensure that it stays in good working condition. Here are some tips on how to keep your oven running smoothly for years to come.
Firstly, make sure you clean your oven regularly. Wipe down the inside of the oven and remove any food or grease that has built up. This will help prevent any smoke or fire hazards in the future.
Vacuum the vents and filters to remove any debris or dust that may be blocking airflow. This will help ensure that your oven maintains its optimal performance.
Ensure that your oven door seals are in good condition to prevent hot air from escaping. If they're not, then replace them as soon as possible.
Finally, check for any loose connections or wiring and repair them immediately. Loose connections can be hazardous, so make sure you get any repairs done professionally.
By following these tips, your oven will stay in top working condition for many years to come. However, if you find that your oven is not working properly, then it's best to call a professional for assistance. Experienced technicians will be able to diagnose the issue and provide you with the most appropriate repair.
Conclusion
In conclusion, caring for your oven demands a proactive approach towards regular maintenance and a keen eye for any signs of malfunction. If these measures fail, don't hesitate to seek professional help. For those residing in Manhattan, help is just a call away – the dedicated and skilled technicians for Oven Repair Manhattan are there offering services for oven repair in Manhattan.  They have the experience and know, how to handle any oven issue you might encounter. Remember, your oven is an investment and it deserves the best care possible to ensure it serves you well for many years to come.