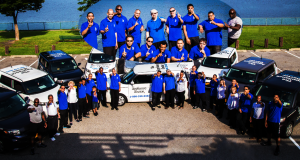 Perhaps the refrigerator is one of the most vital home appliances as not just does it store food but also keeps it from messing up. Without this appliance, you would need to do your grocery shopping daily that is considered a big inconvenience.
Sad to say, this case is possible if your fridge malfunctions, and if that is the case, you have to call a refrigerator repair Manhattan NY service provider immediately. Not each fault or problems have to be attended to by an expert as there are things which you do on your own. Like for example, when your fridge is not cooling the food as it is supposed to, you are able to assess if there are any particles or dirt, which are hindering the airflow ducts.
There are common refrigerator issues that do need repair. A fridge must have a mild humming sound that assures you that all is fine; however, if it croaks or creaks if the noise is an irritation, it shows that there is an issue. You must call a technician immediately to know what is happening and have it rectified.
It's a common issue to find a leaking fridge, which can flood your kitchen's flooring. The water comes from diverse sources inside the fridge. All have a water or ice dispenser; however, there could be particular lines that are damaged and will require replacement. If there's a drain pan and defrost tray below, you must check for breaks, cracks, and holes. Once your appliance doesn't cool as it is supposed to, then this is a good sign that something is bad.
You must make sure the temperature of your fridge is set between 38 degrees to 40 degrees Fahrenheit and alter the thermostat controller rightly. After six hours, the temp must change; however that isn't the case, then you must see if the fan is working. If everything fails, you must try to defrost your appliance by switching it off and leave the door open overnight.
In the morning, you must replace the food and switch it on. See to it that thermostat is set in the mid-setting and after six hours, check the temperature. Once this fails, then it's time to contact a refrigerator repair Manhattan Company to look and find out the root of the problem. If the light is on and the fridge isn't working, this only means that you have an issue with the compressor, and it requires replacement.
On the other hand, prior to replacing, first, you need to consult an expert to rule out other causes. The compressor is a vital part of the fridge, and some of the errors might come from it. You must never tinker with the compressor motor even if the fridge is off, as you might end up causing more issues. Having an expert to check some issues in your refrigerator makes sure that the best solution is taken and the issue is rectified successfully.
Here is a recommendation, if you want a professional refrigerator repair Manhattan call your favorite reliable repair guy for the best and trustworthy service.