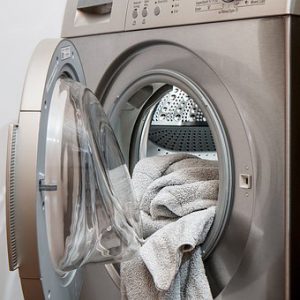 You often take your dryer for granted- until it breaks down, that is. If your dryer is not working well, it creates additional work and issues for you to get your clothes dried. Once you keep on top of the dryer repair requirements, you will likely have a working dryer and a totally functional laundry room for many years to come. If you don't, you can be spending more time hanging your wet clothes up on a line or spending extra money for an expensive or pricey new dryer.
Are you wondering if your dryer is working the way it should be? There are indications to look out for that could show you need dryer repair Yonkers. Some of the most common indications of dryer issues are as follows:
Not turning on
Drum is not tumbling
Clothes are extremely hot
Clothes are not getting dried
Dryer is making disruptive sounds
Outside of the dryer not switching on, many indications may not be totally visible signs that prompt or immediate NYC dryer repair service is important. You might think it is easier to put off fixing the issues. Simply, air dries the semi-wet clothes
Are clothes scorching upon taking out of the dryer? You can sit them longer prior to folding them. In case the dryer is producing an odd noise, and you cannot tune it out. Do it yourself; fixing is one thing, but trying to work around a defective dryer rather than fixing it is not a smart choice at all.
Taking for granted the problem for too long can lead to the dryer being harmed beyond repair, needing you to buy a new one and deal with the stress and money of installation. If you are confident with your skill, you can get the dryer repair manual to repair the problem. But, there are lots of parts inside the dryer that work as one. Therefore, it can be confusing to look for the root of the problem. A expert dryer repair Yonkers technician can diagnose the issue fast as they have many years of experience in this service.
With regards to oven repair, the most significant barrier between choosing an expert service or DIY is safety. Like any appliance repair service, there are lots of safety risks involved when dealing with complex units like dryers. However, never think that you need to purchase a new one. It doesn't matter if you opt to do the repair yourself or contact an expert for dryer repair; you will save money and time over buying a new product. So, if you see any sign that your appliance is not working properly, ensure to contact an expert to handle the issue as soon as possible.
If your dryer needs attention, seek professional dryer repair Yonkers immediately. You will notice a difference in the quality of the laundry room performance and keep the household running flawlessly and smoothly for less.