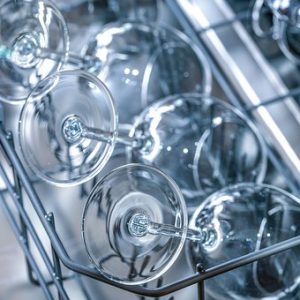 When you buy a dishwasher, you hope that its components will last for a long time. That way, you can minimize the chances of replacing it from time to time. Remember that replacing the appliances requires a large amount of money.
In some situations, having a professional dishwasher repair White Plains NY is enough to save money. However, some instances call for a replacement.
Before you end up repairing or replacing your dishwasher, you must know what affects the appliance's lifespan, how long it will last, and how you can extend its life expectancy.
How Long Does Your Dishwasher Last?
A dishwasher is a lifesaver, especially if you have mountains of dishes to wash. On average, your dishwasher will last up to 10 years. Beware that you need will need a dishwasher repair White Plains during that time. In most cases, newly purchased dishwashers encounter some issues within the 5-year installation.
What Affects Your Dishwasher's Lifespan?
No doubt, the dishwasher is one of the critical parts of modern kitchens nowadays. This appliance is primarily designed to keep fine chinaware from getting chipped. Its first models were large.
Today, dishwashers became more efficient and streamlined. Features like dish cradling systems, propellers, drains, etc., are added to improve its performance. Most models also have a one-touch operation and digital readouts.
However, no matter how efficient your dishwasher is, you can unknowingly reduce its life expectancy. The method and the tools you use to clean the appliance can affect its lifespan. What's more, improper use of dishwashers can also reduce life expectancy.
How to Make Your Dishwasher Last Longer?
If you will not abuse the dishwasher, there is a big chance that you can prolong its life. Below are some tips that can help you make the appliance last longer:
Use the dishwasher once or twice a week.
Be careful not to completely overload the appliance with utensils, glasses, and dishes.
Never put dishes loaded with food residue within the appliance.
Rinse off overly dirty or saucy utensils, bowls, or plates in the sink beforehand.
Hand wash bigger pans, pots, and dishes to prevent potential jams in the appliance.
Only load machine-safe items to avoid damage on the item and the dishwasher.
Buy Energy Star rated dishwasher to keep the utility bill costs down and reduce normal wear and tear.
Utilize a rinse aid to improve the appliance efficiency while making the cleaning process smoother.
Hand wash any sharp items like knives that may poke through the utensil tray or utensil basket.
Conclusion 
Without your dishwasher, you may find it challenging to complete your task. Hopefully, the topic above will help you better understand your appliance and take care of it even more. Plus, you can always rely on a professional appliance repair company to solve all your dishwasher repair issues.