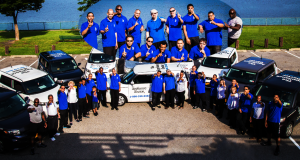 Dealing with repair technicians tends to be less priority for most people after they scheduled an appliance repair in White Plain NY. In case an appliance repair technician comes to your home, you can consider the following tips:
Clear Your Schedule for that Day
While the repair company will ask for your most convenient to perform the appliance repair service White Plains NY, they will give a heads up call before showing up. For sure, you want to know the exact time how long the service visit will take on that day. However, there is no accurate time for that.
Once the scheduling assistant informed you about the time you can expect the technician, you need to ensure that you are available during that time. This ensures that you can attend to the questions of the technician and will not waste time.
Prepare the Appliance
During the service visit, you want to make sure that you will thoroughly explain the repair issues you have with your appliance. Besides, you also want to ensure that the technician methodically evaluates the condition of your appliance.
Before the technician arrives to your home, make sure that your appliance is empty and clean. This will help the technician check the appliance completely without any hindrance.
Designate a Clear Path
While you do not want to waste time during the service visit, you need to consider the time of the technician. Try not to waste the technician's time. You can do this by removing any item that can block his way to the appliance.
You can designate a clear, convenient path to the appliance. You also need to ensure that the space around your appliance is clear. Plus, there should be adequate lighting in the area to help the technician work easier.
Keep Tabs on Your Pets
Letting your pets roam around the working area of the technician is a big distraction to him. In case you have pets at home, make sure to keep tabs on them. You can put them in another area of your home or even outdoors. This will help the technician stay focused on what he is doing. Besides, this will promote an extra layer of safety.
Perform Payment Options Payment
You can do a research about the payment options before the service visit and determine whether upfront payment is required or not.
During the time you schedule an appliance repair in White Plains, you can ask the repair company if they have a service visit fee. If there is, you can ask for a quote. Besides, you can also inquire if the amount should be paid in full during the service. Make sure to know what the requirements are.
Final Thoughts
Are you ready for the upcoming service visit? With the above tips, it's a lot easier for you to do the necessary preparation before the technician arrives. Besides, this will help in ensuring the entire work will be done more efficiently.