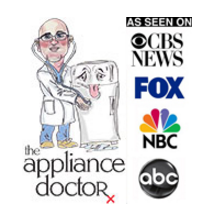 If you have a daily busy schedule, then you tend to take your appliances for granted. In fact, you only give attention to them once they break down and call for appliance repair Manhattan NY. If you want to prevent scheduling a repair service from time to time, then you need to perform a consistent maintenance on your appliances.
So, why it is essential for you to observe a consistent appliance maintenance?
Improved Appliance Efficiency
How often do you set up a refrigerator repair in Manhattan NY, because of improper maintenance? Natural wear-and-tear can reduce efficiency, especially if the appliance is already old. With lower efficiency, regular maintenance becomes more important.
Mind that appliances that are not well-maintained end up working harder than they are supposed to. As a result, they burn more gas or electricity. For instance, if you keep your refrigerator open for a long time, it will burn too much energy as it tries to maintain the ideal internal temperature.
Before your appliance requires for appliance repair and reduce its efficiency, make sure to have a consistent maintenance.
Longer Appliance Lifespan
For a longer lifespan of your appliances, maintaining them regularly should be one of your top priorities. Be aware that an unmaintained appliance will not only burn too much energy. They also get burn out faster than usual.
For instance, if your dryer that is blocked up operates hotter and harden that it needs to, then it will lead to early failure. To avoid this kind of devastating scenario, make sure to follow the regular maintenance procedures. You can refer to the user manual of your appliance.
Lesser Energy Costs
One of the notable signs that your appliances need maintenance or appliance repair in Manhattan NY is high energy costs. Faulty sensors, clogged filters, blocked tubes, or ducts are the common culprits. Keep in mind that normal wear-and-tear can negatively impact the efficiency of your appliances.
If you practice regular maintenance, you will not get surprised at how big your monthly energy bill is. Besides, rest assured that your appliances will run smoothly.
Prevents Safety Hazards
If you leave appliances unmaintained, they may cause safety hazards instead of comfort and productivity. For instance, an appliance run on electricity or gas can cause fires. Be aware that thousands of house fires are due to malfunctioning appliances.
Maintaining your home appliances regularly and adequately can ensure home and property safety. If your dryer has blocked ventilation, it can burn your home. If your refrigerator is running too warm, it can harm your loved ones' health. Also, a dishwasher that does not drain well can cause flooding in your kitchen. So, always maintain your appliances to prevent any appliance-related property damage.
Final Thoughts
If you think after buying appliances, you can use and leave them in the corner, and then you need to change your mind now. You need to keep them well-maintained at all times. In case you need a professional help to fix their efficiency, do not hesitate to get a reputable appliance repair Manhattan NY.