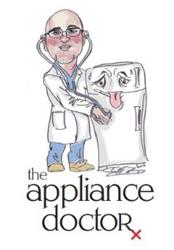 If you live in the inner city or have a small apartment any opportunity to claim back your space is a good one. In most studio apartments there is no option to house a conventional washer and dryer so you're resigned to the fact that a good portion of your time off the clock will be spent at the local laundromat. There is another alternative the combination washer dryer. Here are a few things to consider when picking up a washer dryer combo.
Appliance Doctor Won't Hang You out to Dry
Washer dryer combos come in several different capacities from 1.8 cubic feet through to 5.0. Regardless of brand the mode of operation is basically the same. Combo units use condensation drying so there's no air vents and hoses to be concerned with for ventilation. The smaller 1.8 and 2.0 cubic feet models will fit under a counter whereas the 3.6 and above will not. Appliance doctor is fully equipped to service and repair these appliances in NYC.
Appliance Doctor Repairs Washers and Dryers in NYC
Choosing the right capacity for these combos is an important decision. 1.8 cubic feet units are suited for couples. 2 cubic feet are ideal for 2 adults and a child whilst the 3.6cf and larger models are suitable for a family for heavy use. The smallest of the combo units has a spin cycle of 1000rpm whereas the larger models spin at 1200rpm. The higher rpm will loan itself to faster and more efficient drying. Combination washer dryers have a smaller capacity drying cycle than their standalone counterparts.
Appliance Doctors Speedy Appliance Repair for Yonkers NY
The latest washer dryer combos come with stainless steel drums and have shock absorbers. Shock absorbers assist in balancing the load and provide whisper quite operation. These features make combo units ideal for apartment living or in recreational vehicles. Traditionally combo units have fewer wash and dry cycle options than standalone units. As with most front loader washers the combo unit uses less water than a top loader.