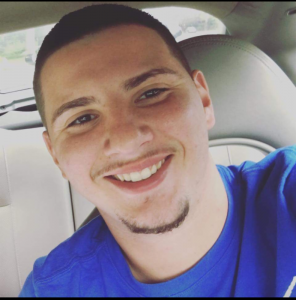 Ray Defino has been a force to reckon with since joining the Appliance Doctor in January of this year. As a 21-year old native of Yonkers, he has proved to be invested in learning the appliance repair industry in hopes of building a fruitful, lifelong career.
Before joining our team, Ray was no stranger to hard work having worked for a playground company that installed jungle gyms and trampolines. It was here that he learned that "hands-on" work was his forte and where he excelled.
Although new to the Appliance Doctor, owner Anthony Attanasio immediately noticed the fire in Ray's spirit and saw the undeniable potential he possessed to become one of the greats. It wasn't long after being hired by Anthony that Ray would find himself on a plane to Cleveland to attend a 3-week training course with Fred's Appliance Academy.
"When I offered to send him to training for 3 weeks, there was no hesitation from Ray", says Anthony. "Most young guys would be nervous about leaving their family and their comfort for that long, but Ray asked when he was leaving!"When not working or training with Appliance Doctor Senior technician Shawn Beguesse, Ray enjoys playing sports and watching the Yankees. When asked where he sees himself in 5 years he replied, "Working here at the Appliance Doctor perfecting my craft". Bravo Ray!