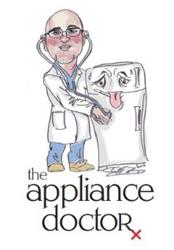 When shopping for a new dryer, there is a lot to choose from. Prices vary greatly from a few hundred dollars to over $1000. There are many different makes and models to choose from which can make it hard to decide. The Appliance Doctor specializes in dryer repair in Manhattan. Here are four things you should look for in a dryer.
Follow the Appliance Doctor's Dryer Buying Guide
Consider the layout of your home when selecting a dryer. If you are struggling for space you might want to look at a machine that can be stacked on top of your washer. If your washing machine is due an upgrade you could also think about getting a washer dryer combo. If you are going to be putting it in a dark basement, then ensure the panel lights up for ease of use. Also consider how you are going to ventilate the machine.
Think about the type of laundry you dry. If you have more delicate items then you should choose a model that is gentle with its cycle. If you have heavy duty work clothes, your dryer will need to be more robust.
Manhattan Residents Find Efficient Dryer Repairs
Not all dryers have a stainless steel drum. This can be useful as it reduces the likelihood of snags and damage to your garments. Also have a look at the controls. More expensive models will have electronic panels whereas dial controls are used for cheaper ones. Dial controls can be difficult to use so it's best to test them at the store.
Dryers tend to use a lot of power. Think about how much energy your machine will use and how this might affect your bills. You could outlay a greater amount for a more energy efficient appliance. However, it's difficult to compare as dryer's aren't a part of the energy rating scheme. Look at how they are powered. Some require natural gas while some run off electricity. Gas is less expensive, so this may be an option for you.