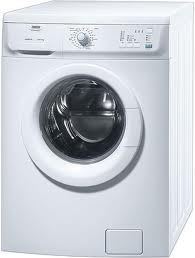 Clothes dryers are a must in New York City. There are plenty of neighborhoods that don't allow clotheslines. You could get indoor racks. However, it gets tricky when washing your towels and bed sheets. Dryers are simple to use, however, if you follow our top three tips you can get the most out of your machine. The Appliance Doctor can rectify any clothes dryer problems in the Bronx or anywhere in NYC. Here's how to use your machine correctly.
Get the Most out of Your Clothes Dryer in the Bronx
When you buy a dryer, look at the manual to ensure you are following the manufacturer's instructions. If you've misplaced it, you can look it up online. It can be as simple as pushing a button. However, to use your appliance effectively, you should learn about the different settings to get the most out of it. The Appliance Doctor can come to you in the Bronx to repair your dryer if required.
The Appliance Doctor Provides Top Clothes Dryer Advice
Don't dry everything on the hottest heat setting. It's common to want your laundry dry as quick as possible and drying on the highest level might seem like the simple solution. However, some fabrics can't come with this heat and may shrink or other damage. It's also unnecessary, and you can save on your power bill by using the correct setting. At the Appliance Doctor, we have worked with a range of makes and models and will ensure they work efficiently.
Find a Clothes Dryer Repair Specialist in NYC
Avoid filling your dryer too full. You might think you are saving time and energy. However, this isn't the case. Your laundry needs room to move around the drum freely to get dry. If there is too much laundry in your machine, it will take a lot longer to dry the entire load. Putting the right amount in also reduces the amount of wrinkles making the ironing process easier. For any issues with your dryer contact the Appliance Doctor in NYC.