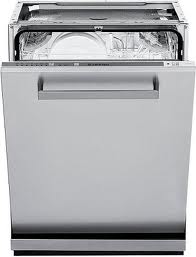 Dishwashers are a great asset for your household as they save time, water and energy. When something goes wrong, it may be hard to figure out the problem and get it working again. Our technicians at the Appliance Doctor are available all over New York City so that you can use your dishwasher again in no time. Here are the three most common issues we see in dishwashers.
The Appliance Doctor Specializes in Dishwasher Repairs
We commonly see dishwasher's that have suddenly stopped working. Perhaps you've filled your washing and turned it on, only to have nothing happen. There are several causes for this which we can efficiently resolve. The power may have simply tripped which you can check yourself by looking at the GFCI outlet. Take a look at the breaker box as a fuse may have blown. If you can't find the fault or repair it yourself, then it's time to call the Appliance Doctor in the Bronx.
Bronx Customers Value Efficient Appliance Repairs
Your dishwasher might not be filling up with water. There are two possible reasons for this. It might be an issue with the water supply, or the water could be draining out too fast. Check the hot water supply valve is on. If the valve is on, there could be a build-up of grime blocking the tubes. You might need to get the electronic component checked out by a professional repair technician. Our team at the Appliance Doctor know what to look for to fix your dishwasher.
Target Dishwasher Problems with an Experienced Technician
Dishwashers can't often fail to drain. It's important to call a professional straight away to prevent flooding. The drain hose could be blocked, or there may be another issue. This could be a job for a repair specialist or a plumber. At the Appliance Doctor, we can advise you which course of action is best for your dishwasher. If you live in the Bronx and have problems with your dishwasher, call the Appliance Doctor today.