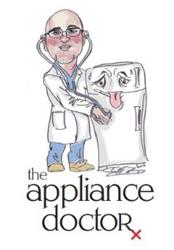 HOW OFTEN SHOULD YOU REPLACE YOUR WASHING MACHINE?
Washing machines don't last forever and will inevitably need replacing at some point. However, it can be costly to purchase a new washer and repair estimates can often be worthwhile. Consider your old machine and compare it to new models regarding electricity and water consumption. To extend the life of your washer contact the Appliance Doctor in Manhattan for servicing and repairs. Here's how to decide when to get rid of your old washing machine.
The Appliance Doctor Specializes in Washing Machine Repair
Consider the energy efficiency of your washing machine. If it's using too much, you may be due for an upgrade. Newer models use less water and power saving money in the long run. Tax credits and rebates are available which could bring down the outlay of a new machine. If, however, you've only had it for a few years a simple repair could have it operating efficiently once again.
Call the Appliance Doctor to Fix Your Washer in Manhattan
Consumer Reports recommends changing your appliances if they are more than eight years. However, the average lifespan of a washer is 11 years. If your machine keeps breaking down and is over eight years, then it could be beneficial to trade it in. Have a look at your warranty and if it's no longer covered then consider the age of the appliance.
Follow the Appliance Doctor's Washing Machine Advice in Manhattan
Weigh up the environmental impact of your choice. It could be more environmentally to repair your machine than to take it to the junkyard and get a new one. However, if your appliance is old, you may struggle to find the parts it needs. Plus older models use more water and electricity which is bad news for the environment as well as your bills. Reparations or replacing may be necessary for your washing machine.
When deciding whether you should get a new washer or have it fixed there are a few factors to take into consideration. The age, energy efficiency and environmental impact of the machine may affect your choice. For expert repairs in NYC choose the Appliance Doctor.