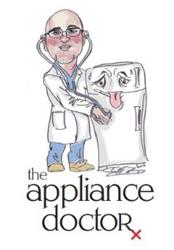 You shouldn't have to replace your dryer every few years. With proper care and maintenance you can ensure it functions properly for many years. From time to time you may experience problems and the Appliance Doctor can help with any issues you have. Here's how to extend the life of your dryer in the Bronx.
Have Your Dryer Repaired Quickly in the Bronx
After every load ensure you remove all of the lint from the filter. This ensures the sensor isn't affected and doesn't run for excessive amounts of time driving your power bills up. It takes less than a minute to dispose of the lint and is well worth doing. If your appliance stops working, ensure you've been regularly removing the lint before calling an appliance repairs expert in the Bronx. If you've checked your filter and still have problems contact the Appliance Doctor to have your dryer fixed professionally.
Bronx Residents Can Rely on the Appliance Doctor for Expert Repairs
You might think that removing the lint is all you need to do to keep your dryer running smoothly. However, softener sheets can cause a buildup of residue. To avoid this having an impact on the way your appliance functions make sure you clean the filter with hot water every 6 months. This should keep your dryer running efficiently which will inevitably reduce your maintenance costs. If your dryer unexpectedly stops working in the Bronx, contact the Appliance Doctor.
The Appliance Doctor Specializes in Dryer Repairs
Read your instruction manual for the best advice on load sizes. Just because your washing machine can take a large load doesn't necessarily mean you can put it all into your dryer at once. Don't overload your machine as it won't perform to the best of its ability. Follow the guidelines to extend the life of your appliance. If you would like to get your dryer serviced or repaired in the Bronx, the Appliance Doctor will come to you. They have all of your appliance repair needs covered.