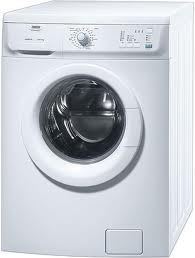 When you live in New York City a dryer is an essential for your laundry. You shouldn't have to head down to the Laundromat in winter to get your clothes dry. If you have any concerns about your dryer, the Appliance Doctor can address them quickly. Here are 3 reasons why a dryer is a necessity in New York.
Dryer Repairs Are Fast and Efficient with the Appliance Doctor
If it's raining you can't hang out your washing on the line. Indoor drying racks can take over your home or apartment. Plus in the cooler weather are not always the best way to get your laundry dry. Having a dryer ensures you can get your laundry dry without relying on the weather. It can be a great help throughout the winter months. If it stops working you can have it back up and running in time with the Appliance Doctor in NYC.
The Appliance Doctor Provides Excellent Dryer Advice
There's always a time when there is one shirt you want to wear and there's not enough time for it to line dry before you go out. Even indoor drying racks can take all day for your clothes to dry. Drying it as part of a load is the most efficient measure and you get your things dry sooner. Our lives are getting busier and we want tasks completed sooner and a dryer helps provide another shortcut.
NYC Residents Can Benefit from Quality Appliance Repairs
In most cases there's no need to iron your clothes. The heat from the dryer straightens out most of the crinkles leaving you more time for other things. Pop your items straight onto hangers when the dryer cycle is complete. Most things will then be ready to wear. Some shirts may still need an iron; however, your ironing pile will greatly reduce. This is a great time saver which is always a plus in the busy pace of NYC. If you have any issues with your dryer get the Appliance Doctor onto it straightaway.