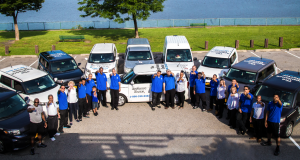 If you've always been happy with your laundromat routine you might not be able to justify the purchase of a washing machine. However, there are many benefits of investing in this machine. The Appliance Doctor can help you with any issues if you're based in New York City. Here are 3 reasons why you should avoid the laundromat and buy a washing machine for your laundry.
NYC Residents Rely on the Appliance Doctor for Washing Machine Repairs
When you have your own washing machine you know exactly what has been put in there and can keep it clean. Public washers expose you to others dirt as others may run heavily soiled laundry through the machines. Other users are considerate and will give the washer are wipe after using, however, most aren't think considerate. Laundry operators may clean the machines; however, it's likely there have been many cycles before you use the washing machine.
Call the Appliance Doctor if you Have any Problems with Your Washing Machine
Using the laundromat can flare up any allergies as pet hair often accumulates in these machines. Often pet owners will bring their washing to the laundromat because the machines are bigger than domestic ones. They are usually excessively dirty and grime or mold could transfer onto your clothes. You are also susceptible to any bugs or pests which aren't something you want to introduce to your home. If you purchase a washing machine and it stops working properly the Appliance Doctor can come to you anywhere in NYC.
The Appliance Doctor is Experienced in Washing Machine Repairs
You may think you are saving money by using the laundromat and you're just using your loose change. However, in the long run a washing machine at home will cost you a lot less. Laundromat's have energy and overhead costs to cover and pass this on to its patrons along with the cost of their large industrial machines. Whilst a washing machine is a large initial outlay you will save plenty over time.