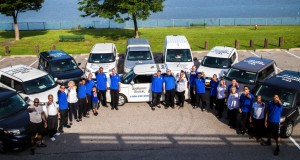 SHOULD YOU REPAIR OR REPLACE YOUR WASHING MACHINE
Your trusty washing machine cleans your clothes on a daily basis and it's not until there's a problem that you realise how much you need it. It's hard to know whether you should get a brand new one to replace it or simply get repairs. You might be surprised what can be fixed cost effectively to get your old machine back on track. Here's how to decide whether you should repair or replace your washing machine.
Get Your Washing Machine Fixed in Manhattan
Your washing machine may be just out of warranty and you're weighing up whether or not you should spend the money on repairs or simply buy a new one. Unfortunately if it's out of warranty the cost falls on you. You could ring up Samsung, Bosch, Miele or whichever make your washing machine is. However, you might have to wait for a serviceman to come around and then wait for parts. Plus they generally charge premium rates. Using an appliance repair expert will ensure they get to you right away.
The Appliance Doctor Specialises in Washing Machine Repair
The issue of landfill is a problem and we should be doing everything we can to reduce it. Rather than throw away your appliance see if it can be fixed first. The technology used to make appliances makes them quite complex and it's best to have an appliance repair guru on the job. With the Appliance Doctor you know they have the knowledge and experience to fix your machine in no time. To save money you can diagnose the fault yourself so that you can get an estimate over the phone if they need to come out. Repairmen charge call out fees so it's best to make sure you actually need one before making the call.
Find Appliance Repairs in Manhattan
Check you need it repaired and there's no minor issue that you can resolve yourself. Using google to discover what the problem is can help. Ensure you have checked the power supply and haven't in fact blown a fuse. Check the machine is draining properly. Ensure the filter isn't clogged or any greasy residue. If you're still unsure what the problem is call the Appliance Doctor for affordable repairs.