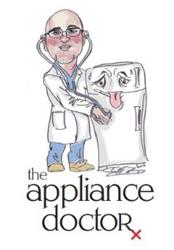 HOW DISHWASHERS SAVE YOU TIME AND MONEY
If you're always looking for ways to save time and money then a dishwasher is your answer in the kitchen. Spending time at the sink is costing you valuable time and isn't cheaper than doing a load in the dishwasher. If you experience any problems with your dishwasher or other appliances get on the phone to the Appliance Doctor. Whether you're based in White Plains or Manhattan the Appliance Doctor will cover you all across New York City.
Manhattan Dishwasher Repair is Easy with the Appliance Doctor
If you were to wash a whole load of dishes it will take you roughly an hour to get everything cleaned and dried. However, if you were to put the same amount through a dishwasher cycle you will only spend about 9 minutes packing and then unpacking your dry and clean dishes. This leaves you a lot of extra time for other things. More dishes need to be cleaned with every meal time so it can save you a great amount of time over the week.
Get Expert Advice on Dishwasher's from the Appliance Doctor
Using a dishwasher ensure you are doing your bit for the environment. Significantly less water is needed for a normal cycle and only this water is heated reducing the energy required. Using less water and energy is not only good for the environment but also reduces your bills. You should notice the cost savings when you use a dishwasher in your home. If it stops working effectively contact the Appliance Doctor.
For Appliance Repair in Manhattan Contact the Appliance Doctor
Very few people like cleaning the dishes and it can save the family arguments over whose turn it is to wash up. The dishwasher provides an alternative allowing you and your family to have more time for other activities. This makes everyone happy and allows you to keep the peace. Consider the amount of dishes you use and which dishwasher is right for your household to effectively save you time and money. The Appliance Doctor is happy to help with all of your appliance repair needs all across New York City.