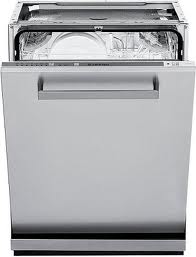 WHAT TO KEEP OUT OF THE DISHWASHER
The humble dishwasher can make your life so much easier by saving you time washing the dishes. Whilst you may think you can put anything and everything in there this isn't the case. Certain items should be left out of the dishwasher. If you experience any problems with your dishwasher get in contact with the Appliance Doctor today. Here's what to keep out of the dishwasher.
The Appliance Doctor's Expert Advice on Dishwashers
If you have a cast-iron skillet you want to keep this well away from your dishwasher. Your skillet should remain seasoned and if you wash it with soap you reverse the coating. If you have pans with stains burnt on you should stick to washing these by hand. As good as dishwashers are they can't clean it all. Burn stains generally require more pressure from a steel scourer to remove them. If you are concerned about the way your dishwasher is functioning get in contact with the Appliance Doctor in New York City.
Find Dishwasher Repairs in NYC
Some of your handy kitchen items should steer clear from the dishwasher too. Your cheese grater easily gets cheese stuck in each grate and the dishwasher may not be able to reach every hole. Wash it in the sink for a thorough clean. Your wooden utensils should also avoid the dishwasher due to the fact they are made out of wood. The high temperatures of your machine can warp them fairly easily. So to keep them at their best you should avoid the dishwasher.
Use an Appliance Repair Guru in White Plains
Don't risk your fine china and crystal as they are extremely fragile and need to be washed with great care. High temperatures and harsh detergents can dull, chip or crack them. If you notice any changes with your dishwasher get in touch with the Appliance Doctor for their expert advice.
Follow our guide to extend the life of your kitchen items when using your dishwasher. If you have any issues with your dishwasher get the Appliance Doctor onto it anywhere in NYC.