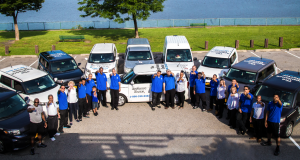 THE PROS AND CONS OF A BIG WASHING MACHINE
When looking for a washing machine there are so many different types to choose from. Size may be a factor and you may be unsure what will suit your circumstances. The Appliance Doctor knows all about washing machines and can offer their expertise to residents all across New York City. Here are the pros and cons of a big washing machine.
Find Appliance Repair in New York City
Large families or share houses would inevitably benefit from a large washing machine. When the choice is between doing several loads throughout the day or one big one, it's an easy decision to make. All of the washing can be thrown in at once and hung out at the same time. This saves time and hassle of having to repeat the process several times through the day. If you require washing machine advice in NYC call the Appliance Doctor.
Call Your Local Appliance Repair Expert for Washing Machine Repairs
However, they can waste a lot of water and energy. In some cases they guzzle just as much as several smaller loads in a regular washing machine. Have a look at the energy rating or look at guides to find the least power hungry machine if you are looking for a big washing machine. If you experience any problems with your appliance the Appliance Doctor can help you out.
The Appliance Doctor Can Assist with Washing Machine Repairs in NYC
There's no quick wash with a larger machine. It takes time to get a large load thoroughly clean. This obviously isn't ideal if you're in a hurry. Factor in the length of the cycles when deciding whether or not you should purchase a big washing machine. The Appliance Doctor has experience with all sizes of washing machines and can assist with reparations.
Size, energy consumption and speed are all factors when looking at purchasing a big washing machine. No matter what you decide if you encounter any problems with your appliance seek help from the Appliance Doctor in NYC.