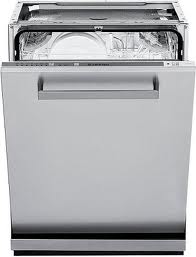 SHOULD I BUY A SLIM LINE DISHWASHER
If you are stuck for space in your kitchen you might think that you don't have room for a dishwasher. However, there are slim line dishwasher's on the market to fit your space. If you encounter any problems with your dishwasher, the Appliance Doctor is available for residents of New York City. Here's how to decide if you should buy a slim line dishwasher.
Manhattan Residents Rely on the Appliance Doctor for Dishwasher Repairs
Slim line dishwashers generally use less energy and water than regular alternatives. Save on energy by getting a smaller dishwasher to suit your needs. As they save on energy and water consumption they are cheaper to run which saves you when the power bills roll in. For expert advice on dishwashers, contact the Appliance Doctor.
Call the Appliance Doctor for Dishwasher Repairs in NYC
Space can be a factor in New York City. If you are limited with space a slim line dishwasher may be your only option. Measure the space you have available before choosing which type of dishwasher you are going to buy. The Appliance Doctor can help if you have any repair issues following the purchase if you are based in Manhattan or anywhere else in NYC.
The Appliance Doctor Provides Dishwasher Advice
Smaller households such as singles and couple can greatly benefit from a slim line dishwasher. They are smaller than a regular dishwasher so are perfect for smaller loads. It doesn't take as long to fill up so you can have dishes washed up in no time. Larger households may need to consider larger options as a slim line may get filled up too quickly and several repeated cycles throughout the day is both time and energy consuming. No matter what dishwasher you opt for the Appliance Doctor can see to any issues in the NYC area.
Purchasing a slim line dishwasher will depend on the size of your day-to-day loads, limited space and water and energy savings. If you require any repairs to your dishwasher the Appliance Doctor is available in NYC.