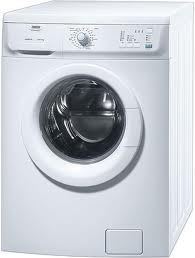 DRYER SHEETS V. FABRIC SOFTENER
There are many different laundry products on the market so it's hard to know what you need for your washing machine and dryer. Dryer sheets and fabric softeners are two different products that are promoted for softer, nice smelling laundry. If you need dryer repair get in touch with the Appliance Doctor in New York City. Here are the differences between dryer sheets and fabric softener to determine which product you require.
Dryer Repair in NYC Is Hassle Free with the Appliance Doctor
Both products work to make your clothes softer and smell better. Fabric softeners are great for use in the washing machine, particularly if you are line drying. If you are using the dryer the smell from the fabric softener can diminish so dryer sheets can have your laundry smelling fresh and feel ultra-soft. Dryer sheets can however lessen the life of your dryer so keep an eye on it and contact the Appliance Doctor if you feel you need it repaired.
The Appliance Doctor Knows Their Stuff When It Comes to Dryer Repair
An issue with fabric softeners and dryer sheets is the effect on the environment. There are more natural products out there if this is a concern of yours. You can also choose to forgo dryer sheets and fabric softeners as they aren't necessary for clean laundry. Try a load without them and see if you feel you need them or not. For all dryer repairs contact the Appliance Doctor in NYC.
NYC Residents Rely on the Appliance Doctor for Speedy Appliance Repair
Some items specifically state that you shouldn't use fabric softeners or dryer sheets. Check your labels as active wear, microfiber cloths and swimsuits recommend you don't use these products. Follow your clothes washing and drying guides to keep them looking their best. If you don't think your dryer is working effectively ask the Appliance Doctor to take a look.
You may or may not need dryer sheets and fabric softeners for your laundry. This will depend on washing and drying instructions and preference. If you have any concerns with your dryer call the Appliance Doctor for appliance repair in NYC.