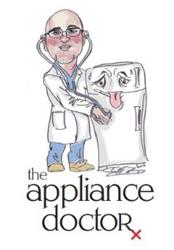 As New Yorkers we definitely rely heavily on our appliances through the winter. The days are shorter it rains a lot and it always seems like we're at work. If your dryer broke down could you muster the energy to head to the mall for a newy or would you brave the weather and endure the uncomfortable silences at the Laundromat? Does the thought of getting it repaired seem like to much of a hassle to organize? It's actually easy and you barely have to lift a finger. Appliance doctor has been fixing dryers in New York for over 30 years.
For same day priority service ring 1-914-294-3737 or 1-888-872-6866. If your appliance breaks down and it doesn't require immediate attention your best bet is to jump online and book a time that works for you. One of the great things about Appliance doctor is they can often be there the same day. The guys are super quick and carry heaps of parts, they're clean, efficient and friendly. Billing is easy and you save a fortune compared to a manufacturer service call.
Appliance doctor repairs heaps of brands for all sorts of appliances fridges, freezers, dishwashers, stoves, microwaves, washers, dryers and ranges. Is it any wonder they are the appliance repair agent of choice for hundreds of New York City apartment buildings? Let's face it when a NYC building super needs action they know who to call.
Appliance doctor's service area runs from Manhattan to the Bronx and up through White Plains and Yonkers. Appliance doctor is also the authorized service center for high end brands like Miele, Asko, Bosch, Liebherr, Dacor, Fisher and Paykel and more. You can find them on Facebook or follow them on twitter or catch him on YouTube. Appliance doctor has been repairing appliances in New York City for over thirty years. New Yorkers know where to get the best service and the best price on all your appliance repairs. Ask about the Appliance doctors total care club for deep membership discounts and priority scheduling. As a member you also receive a series of preventative maintenance calls to make sure your appliances are maintained and running efficiently.