The Appliance Doctor of NYC and Westchester is renowned for outstanding professional service, knowledgeable staff and a company guaranteed to cure your ailing home appliances. Certainly the value of benefits you receive from the appliance doctor far exceed the output of his medical counterpart. Here are just a few.
New York Appliance Repair in Your Home
How long has it been since your doctor made a house call? Is it only a service reserved for the rich and famous? You see it movies, you read about it in books, but when was the last time your doctor came to visit you? I'm guessing the visits are few and far between. The appliance doctor is committed to turning this around.
You won't have to cope with a drawn out waiting period because its understood and appreciated your time is valuable. Other appliance repair providers might keep you waiting for weeks, but not the appliance doctor. We're here to serve you today.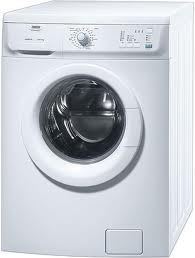 All-round Appliance Repair Specialists
You've all been there you make the appointment; you battle you're way across town and inevitably get to sit in a congested waiting room for 45 minutes beyond your scheduled appointment time and guess what? You get referred to someone else and start the process again. This is all too common a practice with most generic appliance repair agents. At best you're relieved of a costly call out fee then only to be told they don't carry parts for that model or you need to contact the manufacturer for specialised service or warranty claims.
Well heres some news to make your day. The team at appliance doctor are appliance repair specialists. At appliance doctor you get factory authorized appliance repair agents for most major brands and they are your go to specialists for premium brands like Bosch, Fisher & Paykel, Asko and Miele. Appliance doctor has a fleet of high tech service vans that are heavily stocked with replacement parts and the latest diagnostic tools to get you up and running in quick time. Appliance doctor will tackle all your appliance repair needs for dishwashers, dryers, microwaves, ovens, refrigerators, washing machines and cooktops. Don't get the run around you need a specialist and you need one now. When it comes to NYC appliance repair appliance doctor is your go to team for a comprehensive no hassle approach.