When one of your appliances needs to be serviced, rarely do you have several days to make a decision. Depending upon the appliance and the problem, you may only have a few hours. Not only do you have to consider the price of the repair, but you must also be concerned with the damage to your food or clothes as well. Here are several reasons why you can't go wrong when choosing Appliance Doctor.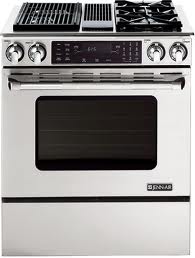 Our technicians are trained and certified for the particular appliances they repair. We repair washing machines, dryers, dishwashers, ovens, microwaves, and refrigerators, and we repair them the right way. Our trucks are fully stocked with the most common parts so we don't have to come back, which means your appliances are back in working condition in just a few hours.
You'll receive personalized attention from our technicians. Ask any of our current and past customers about the quality of our service. We pride ourselves on our customer service, professionalism, and expertise.
We're affordable. People will often say that price doesn't matter, but that's not often the case. We're not looking to be the least expensive repair company. But we do want to give you a good value. Repairs are often hundreds or thousands of dollars less than the cost of purchasing a new appliance. And when the repair extends the life of your appliance, you'll appreciate the value even more. We do charge a service fee which means our technicians aren't pressured to recommend an unnecessary repair just to make a sale.
We've been servicing the Yonkers, Bronx, White Plains, and Manhattan areas for 30 years. We're local, we're reliable, and we come to you. Some of our team members have been with us since the very beginning. We believe in them and they believe in us. We know that when you contact us, you'll become a believer as well. Appliance Doctor is on speed dial for many of the apartment building managers around New York City for years. They trust us to do the job the right time the first time, and you will to.