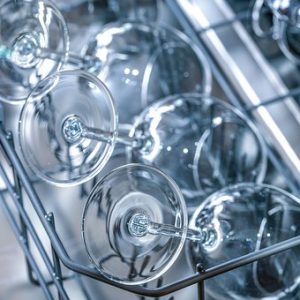 As dishwashers are daily-used appliances that should be running smoothly, it's important to keep them in good condition. Hiring professional services for dishwasher repair in NYC ensures that your dishwasher will be taken care of properly and that any repairs needed will be completed quickly and efficiently. Let's take a closer look at the importance of professional dishwasher repair services.
A dishwasher is a fundamental appliance for any homeowner. Not only does it help keep dishes and kitchen surfaces clean, but it also increases efficiency in day-to-day kitchen cleaning tasks. However, when dishwashers start making noise or any other type of problem arises, it is important to call an experienced expert for assistance. A technician can properly diagnose the problem and provide solutions that will extend the life of your dishwasher and ensure that you are receiving maximum value from your purchase. Calling an expert when you experience an issue with your dishwasher will help to avoid further problems and potential costly repairs down the road.
Why professional dishwasher service matters
A professional dishwasher repair service can make all the difference when it comes to getting your appliance back up and running in top shape. A professional knows exactly what to look for when diagnosing an issue, which means they can get right to work on fixing it instead of wasting time trying to figure out what's wrong. This saves you time and money, as you don't have to wait around while the technician tries to identify the problem. Additionally, they have access to specialized tools and parts that may not be available elsewhere, ensuring that your repairs are done correctly and with quality materials.
What should you look for?
When looking for a professional dishwasher repair service, there are a few things you should consider before making your decision. First and foremost, always make sure you hire someone who is experienced and certified by the manufacturer or an independent agency. This ensures that they know what they're doing and can guarantee their workmanship. It also helps if they offer warranties on their parts and labor—this way, if anything goes wrong after the initial repair is completed, they'll come back free of charge! Additionally, some companies offer additional services, such as cleaning or preventive maintenance, which can help keep your appliance running like new for years to come.
Dishwasher repair services are essential for keeping your appliance in tip-top shape. With experienced technicians who have access to specialized tools and parts, you can rest assured knowing that your dishwasher is in good hands when you hire a professional repair service. Always make sure you do your research before hiring any company. An expert dishwasher repair in New York will ensure that the repairs are done correctly and quickly, so that you can get back to using your dishwasher without delay!