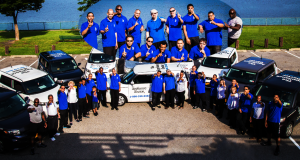 Are you having trouble with any of your home appliances? We rely on our domestic appliances for a variety of tasks. From washing dishes to keeping our food cold and safe, these appliances help make life much easier for us. Unfortunately, these machines are not immune to wear and tear over time. That's why it's essential to know the importance of repairing a home appliance and the benefits that come with it. Sometimes, disregarding the issue can be costly and time-consuming in the long run. Not only does repairing or replacing faulty appliances cost money, but it also decreases the efficiency of your space. However, calling a professional in Manhattan appliance repair can save you both money and time—plus give you peace of mind! Here, we'll explore some reasons why doing this is always a great idea to keep all of your devices working as they should.
Saving money 
One of the main benefits of knowing when to call a professional to repair your home appliance is that it saves you money in the long run. Appliance repair can be expensive, especially if you do it yourself, because it requires tools and chemicals that many homeowners do not have. In that case, doing it yourself could be very costly. If you know that your appliance is in good hands, you can save a lot of money by handing over the problem to an expert. This can be especially helpful if the issue is major, as many major problems require special tools or knowledge to solve.
Peace of mind
Making sure your home's appliances are in great hands can give you tremendous peace of mind. That's why professional services are invaluable when it comes to managing your home's machines. Not only do these services provide experienced technicians to perform assessments and repairs, they also provide a level of insight and awareness that takes the guesswork out of appliance maintenance. By calling a professional, you'll be assured that the expertise is there when you need it, saving you both time and money.
All in all, it is beneficial to know when it's time to call a professional for appliance repair. Professionals for appliance repair in Manhattan NY, can easily spot problems that the average person may overlook, and they have the tools and experience necessary to fix the issue correctly the first time. This saves you both money and frustration in the long run. So, next time your home appliances start making strange noises or your washer won't spin, don't hesitate to give us a call. We would be more than happy to help get your appliances back up and running like new again.