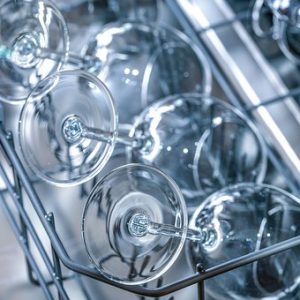 Learning a few telltale signs could help many owners realize when to get a professional dishwasher repair Manhattan for their unit. Find out more about the things to keep in mind in this article!
For many homeowners, the dishwashing unit has become more than just a convenience in this modern world. Instead, these machines have entrenched themselves as part of everyone's daily lives, saving you a huge amount of energy and time, all while keeping your countertops and sinks as mess-free as possible.
As you depend heavily on that household appliance, it could prove a huge routine upheaval when you realize that your dishwasher is not working as it should.
As with any appliance, dishwashers do need a little tender loving care. Working with a dishwasher repair Manhattan can extend your appliance's life for overall savings, whether it appears like a trivial operational glitch.
When to call a dishwasher repair in Manhattan?
Are you still not certain if your dishwasher could use some tune-up? Here are the typical signs that will help you identify if you are ready for one:
The main sign that your unit needs some attention is the pooling water at the bottom of it. Homeowners often find puddles in their equipment after a cleaning cycle, thinking it is only normal for their unit. That is not the case.
That's because water pooling can signify that something is not working within your unit the way it should.
Rust throughout the appliance
The inside of your unit must never show indications of rusting inside. That is a clear indication that something is malfunctioning.
Indeed, your unit will start to show indications of wear and tear over time. Nonetheless, obvious cracks over the unit's body can influence how your unit can clean items efficiently. Make sure you always connect with a dishwasher repair in Manhattan specializing in dishwasher repair to get the unit back on track as soon as possible.
Did you know that the water circulating throughout your appliance must always be hot? Thus, having lukewarm water or dishes feeling cool to touch after a cleaning cycle signifies that it is time to work with a qualified dishwasher repair in Manhattan.
Not properly shutting the unit could play a crucial role in how well your unit can clean the dishes. A qualified and professional dishwasher repair expert can restore the latch faster for optimum performance.
Suppose you realize you need professional work on your unit. In that case, it is essential to source reliable professionals who have the knowledge and experience you will need for a smooth repair process. Look for a dishwasher repair Manhattan team providing repair services on every model and brand to make sure you are working with one who can fix your unit and get you back to your typical household routine as fast as possible.
Pay attention to the signs above on whether you need a dishwasher repair in Manhattan or not.