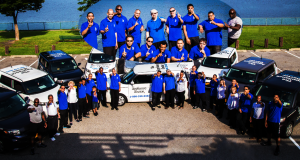 Finding qualified, trustworthy, and reliable home appliance professionals can often feel like a challenging task. Learn the factors to consider when you are looking around to find the ideal candidate for the job.
 Your refrigerator stops cooling the night before you host a big event at your home. Your washing machine doesn't stop leaking, and it is flooding your laundry room. The oven in your kitchen is not cooking to the proper temperature, meaning guests keep sending your food back.
Whether you're a business owner or a homeowner, there are different reasons you might need an oven repair Yonkers service as soon as possible. However, how can you find a team to work with your busy schedule?
Depending on your region, a one-man oven repair Yonkers operation might be more likely to be booked up than a company with many specialists. How can you determine from a website or print ad that a company has more than one washer, dishwasher, or refrigerator repair staff?
They might talk about the size of their team, or you might see phrases such as combined experience indicating multiple people. You can also rule out companies that use "I" instead of "we" when describing their services.
A big team is not guaranteed to have a prompt opening to help you. However, it is something to take note of.
The closer the oven repair Yonkers Company is to you, the sooner a repair professional can get to your business or home to start repairs. Ensure you check the address before calling, and if it's not a location you are familiar with, add it into an online map to get a good sense of the area.
A repairman's home base is not the most crucial factor in his ability to offer a fast turnaround time. However, it could save you a few important minutes.
An oven repair Yonkers Company that advertises emergency or 24/7 appliance repair service is promising to get to you as quick as possible, not just during business hours, but outside their business hours too.
That suggests that if your precious dishwasher is flowing water at 2:30 in the morning, you should not have to wait until the business opens at 8:00 to begin the repair process. Keep in mind that not all appliance emergency services policies are alike. A prompt response might not indicate a fast resolution of the issue.
Next-day or same-day service
The most obvious indication that a company could meet your turnaround time's needs is advertising next-day or same-day service. That service indicates a technician will be out to your area either the day you call or the next day to start the repair process.
Remember that the same-day service does not indicate your concern will be solved that same day.
Do not panic if this seems like loads of information. You can collect from a quick scan of any refrigerator repair or other appliance repair company's site. Ruling some oven repair Yonkers companies out before scheduling an appointment can save you time.