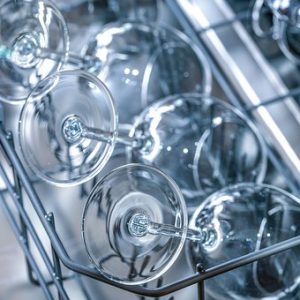 You kicked off your birthday party at home. You were happy because most of your friends, relatives, and colleagues attended. 
But after a whole day of celebration, you would be surprised as to how your sink turned into a nightmare, from dirty glasses to greasy utensils. 
Of course, you prepare everything, from buying materials in the market to cooking the dishes. So, you took a rest and planned to clean your kitchen the next day. 
Before, we needed to wash everything manually. Things are different today. With a click of a button, our plates are ready to use after a few minutes. 
But imagine your dishwasher is not working properly. That would be a terrible and tiring experience.
Who wants to wash a pile of greasy plates? No one likes that because it is daunting. But how to fix your dishwasher? A specialist in dishwasher repair NYC got your back. 
Does Your Dishwasher Need Repair? A Company of Professional Dishwasher Repair New York Is Your Best Bet! 
It is frustrating when you cannot use your dishwasher during the time you need it the most. A technician with in-depth expertise in dishwasher repair New York can come to your rescue. 
If you don't have enough time or patience to wash your utensils for hours, the expert can fix your dishwasher, help avoid any discomfort, and allow you to clean your kitchen like a pro. 
Whether your dishes always come out dirty or your appliance leaks, it is an excellent idea to entrust it to an expert. A capable professional can fix any water leakage and other maintenance problems according to your specific requirements and expectations. 
Is It Worth It to Hire a Good Technician? 
It is always a brilliant idea to entrust your dryer repair to experienced technicians because they can fix your appliance while reducing the hours of washing your dishes.
Washing dishes take a lot of time, effort, and patience. Let's admit it! Not everyone can stand beside their sink for an hour or two. A properly maintained and repaired dryer got your back. 
The right professional also has expertise in providing Miele dishwasher repair NYC. Miele dishwashers are practical and powerful. They can withstand the test of time without compromising quality performance. But after some time, the performance of the Miele dishwasher, like other brands, will decrease, and the best technician will be of great help. 
How to Keep Your Dishwasher in Top Shape?
It is quite inconvenient to contact a dishwasher repair technician more often than necessary. Perhaps, you want to keep your appliance in top shape after a thorough inspection, repair, and maintenance. Below are a few useful tips to consider: 
Keep it sealed to protect the rubber sealing around the door and other outdoor accessories. 
Check for the presence of mold regularly. Since it is wet and warm, it is not uncommon for the mold to grow in your dishwasher. So, have it inspected. 
Check the drain as it may unhinge or fall into the sewage systems. At first, it creates foul odors. But when left unattended for days, it is time to call a dishwasher repair NYC professional.