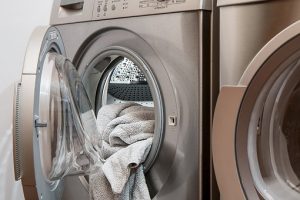 Dryer issues can lead to a lot of frustrations. So, it's essential to find the best solutions like getting a professional dryer repair NYC. After all, you do not want your favorite clothes to come out of your dryer still wet.
Washing clothes is one of the daunting chores, especially if your dryer malfunctions. Your dryer may not run, or your clothes come out still dripping.
To end your frustrations, it's a nice idea to communicate with a professional repair technician. But, first, get yourself familiar with the common dryer problems that require a professional NYC dryer repair.
Improper Tumbling
Your dryer at home should heat up and then tumble clothes with ease, otherwise your chores will be delayed.
Make sure to check if the dryer belt is broken because it can cause the appliance to stop tumbling. If this component fails to make the drum rotate, it's impossible to dry your clothes and free them from wrinkles. The complexity involved in replacing the belt requires a professional dryer repair NYC.
Excessive Noise
Your dryer comes with a variety of parts, and these parts need to work in unison in order for the appliance to work properly. When you notice a thumping, humming, or squeaking noise, it's a sign that your appliance is having a problem.
For instance, the thumping noise could be a sign of broken glides. These glides wear and break over time and lead to excessive noise issues. An appliance repair technician will check the dryer's drum support roller and blower wheel conditions to pinpoint the cause of the noise. In the case of damaged components, the repair technician will replace them immediately.
No Heat Produced
Lack of sufficient heat can lead to still wet clothes even if you hear the dryer tumble them. Check the settings to troubleshoot. If you did not turn the heat correctly, this issue might occur.
Your dryer has a thermal fuse, which helps in preventing overheating. Once it's broken, the dryer will fail to heat up. The temperature switch may also be the root cause of the problem. If you want to reduce the damage to your appliance, make sure to get a professional help.
Overheating
Too much heat on the dryer can cause problems. If your appliance starts to overheat, your clothes can get damaged or even cause small fires. It's good to check the thermostat as it can be the culprit of the overheating issue.
Do not wait too long before you can find a professional appliance repairman. Make sure to fix this issue as soon as possible because it can put you and your loved ones at risk.
Conclusion
If you encounter any of the above dryer problems, do not hesitate to immediately call a professional appliance technician. It prevents any further damage to your appliance and even prolongs its lifespan.