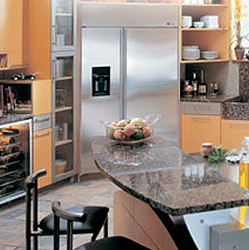 These days, we often depend on our home appliances. Hence, when one of them begins acting up, our entire home routine could be thrown unbalanced. On top of that, a malfunctioning device could begin to consume your bank account. Fortunately, an appliance repair like oven repair White Plains services can help get everything back to normal.
In this post, let's find out how calling an appliance professional at the initial sign of a problem can help us in the long run.
Negative Effects of Using a Malfunctioning Appliance
For instance, your dishwasher is not working appropriately. You are not certain what is wrong, but all your dishes do not seem to be getting clean. You begin washing them even more carefully than you did before. However, that does not help still.
You begin scrubbing them and rinsing them before you place them in your dishwasher. Before you know it, you are using and paying twice the amount of soap and water you typically consume.
That might not look like a huge deal. However, the expense of that added soap and water could begin to add up. Your grocery and utility bills will end up being higher than they must be. In the end, that added cost could add up to a substantial amount. As weeks pass by, you will end up spending far more time than you should be trying to help a malfunctioning device to perform its job.
Call an Appliance Repair As Soon As Possible
Calling an appliance repair when you first see the issue is the ideal way to prevent such problems. Your pro will be able to determine the issue and conduct the needed dishwasher repair (or washing machine or oven repair Yonkers) efficiently and faster.
That will allow you to return to using the right amount of physical resources and energy. It will also preserve your appliance to its rightful place as a timesaving machine instead of a time-consuming one.
Save Money in the End
Apart from instant savings benefit, calling a refrigerator repair Yonkers NY professional will save you money when it comes to long-term repair expenses. Miracles do take place, but it is not likely that a malfunctioning machine will get better by itself.
On the other hand, the problem will probably get worse and worse no matter what it is. It might even begin causing added malfunction or failings. The longer you leave your appliance like that, the worse the case tends to get. Therefore, the costlier the repairs would be if you do call somebody in.
Getting your appliance to take care of sooner, even if the problem turns out is something minor is the best option. Consider how much you want a properly working oven or refrigerator before you allow the crankiness progress into full swing.
If you have an appliance, which is not working properly, make sure you call an appliance repair expert as soon as you see an issue.