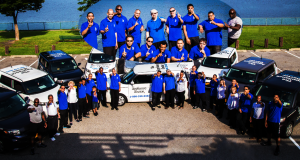 Can you live with no refrigerator? For sure, it would be hard for you to keep fruits and vegetables for a long time, or you will miss your favorite cold desserts. So, refrigerators are among the home appliances that give you complete convenience in your day-to-day life activities.
However, having a defective refrigerator can compromise your daily life instead of offering convenience. Mind that some appliance defects only require a refrigerator repair in New Rochelle, while other issues will need a complete replacement.
To help you resolve the puzzle in your mind, below are the factors to consider whether you need a refrigerator repair in New York NY or replace the unit altogether.
Age
Although the expected lifespan varies according to the refrigerator type, your fridge can last up to 13 years. Side-by-side and freezer-top refrigerators usually last approximately 14-17 years, while rare single-door refrigerators typically last up to 20 years. However, bear in mind the factors like construction and maintenance can also affect its life expectancy.
The longer you have had your refrigerator, the greater the repair cost you may have. In the case that your refrigerator is older than 10 years old, then it is better to buy a new than keep on repairing it.
Energy Efficiency
Is your refrigerator manufactured prior to 1992? If yes, then you probably experiencing extremely high energy bills. Be aware that your 10-year old refrigerator uses twice the amount of energy compared to Energy Star-rated refrigerator.
Having a fridge that is more than 10 years old means that you need to switch to an Energy Star-rated unit. That way, you can prevent high monthly energy bills as well as frequent repair needs.
Extent of Damage
Apart from determining the different types of issues that may arise with your appliance, it is also a nice idea to know the extent of the damage. By doing so, it's a lot easier for you to tell the repair technician about the real situation of your appliance. This will also help you easily determine if you could still have a repair solution and use it effectively before investing to a new unit.
However, if your fridge already have multiple faulty parts or even it is more than 10 years old, it is better to replace it. In the case that the repair cost is more than half of getting a new one, it means that it's time for you to replace your existing fridge.
Overall, you need to assess whether you need to repair or replace your refrigerator. You need to know which option can save you a more significant amount of money.
If your appliance only requires repair service, then make sure to hire a technician that can perform a professional White Plains refrigerator repair.