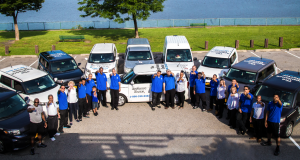 Appliances provide convenience in each and one of us not only to the people of NYC but to the whole world. We can't deny the fact that we rely on many tasks with the different appliances to keep our homes run smoothly. We use a refrigerator to keep our food fresh and a washing machine to keep our clothes clean, these are only two examples of a refrigerator that is crucial in our daily life. Once one of the appliances malfunctions, you must not neglect it and let it be fixed quickly and correctly by professionals available in New York City at an affordable price.
You must make sure that you chose the best appliance repair service if one of the appliances in your home breaks down. Right before deciding the which repair service you will get, there are some things you should consider:
CERTIFICATIONS AND LICENSES
First and foremost, an appliance repair service must be certified that it works in New York City and possesses the proper licenses needed in the job. This is to make sure that they are following all federal and state laws implemented in New York City to make sure that you are hiring a company with a qualified technician. We know that you don't want someone to resolve your appliances problems without proper certification. With this, you can be assured that you hired a company with technicians that are highly knowledgeable and expert in the field.
AVAILABILITY
We know that people in NYC are busy people; that's why if you encounter problems with your appliances, you must find an appliance repair service that won't disrupt your schedule. You'll want to look for an appliance repair service that won't disrupt the schedules. If you have a busy schedule, it will be difficult for you to look for a technician that can work with that. Often, you need to cancel your schedule so the technician can work with your broken appliances or if you don't want that to happen, you can search for appliance service in NYC that offers services in evening hours.
In case of emergency, you can look appliance repair service that provides emergency services in New York City. This will help you not to stress yourself out once an emergency happens in one of your appliances. Look for the companies with available services such as evening, emergency, or 24/7 services, and they will help you when you needed them the most. Just make sure to contact them, and they will easily respond.
CUSTOMER SERVICE
Customer service is one of the most important things that an appliance repair service must provide. It is crucial how the technicians socialize or interact with you and the quality of service that they offer. Remember that a good appliance repair service company has technicians that arrives on time and works easily. Their technicians will respect your time and guarantee your satisfaction.
Overall, it is essential to know what to look for an appliance repair service to assure the type of work they can give you. Call the best appliance repair service in NYC!