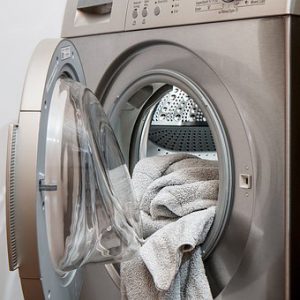 The dryer is one of the reasons why you live comfortably and conveniently at home. And, when you find some dryer problems, it can cause you so many frustrations. This is where you will need dryer repair NYC.
In every home, owners see to it that they could invest in completing home appliance, from the rice cooker to refrigerator to dryer. This way, regardless of the tasks they need to do, they can perform them easily and quickly.
The dryer is an important home appliance, which helps you a lot when it comes to your clothes so you will not worry about the clothes you want to wear any time you want. But, if you notice that your clothes still wet after coming out of your dryer or your dryer does not run to begin, this is the time for you to seek professional help.
So, why do you need a dryer repair New York City?
YOUR DRYER IS NOT TURNING ON
One of your frustrations when operating a dryer is to find it not turning on. Several things might cause this problem such as the power, terminal block, thermostat, door switch, start switch, or thermal fuse.
Before contacting a dryer repair Manhattan or NYC, you can do a minor troubleshooting to determine the cause. You can check the control settings ensuring that the settings are correct and the buttons are completely depressed. If you cannot solve this issue, you can call the nearest repair service.
Your dryer is composed of different moving parts, and they can be prone to wear and tear due to several factors. Once your dyer's parts already show some signs of wear, it will begin to cause noise.
You might hear humming, thumping, squealing, or squeaking. These noises produced by your dryer are signs that it might require for dryer repair New York City. It is better to ask for professional help if you have no idea about troubleshooting your appliance.
YOUR CLOTHES ARE WRINKLED
Apart from being wet after using the dryer, your clothes can also be wrinkled due to a couple of reasons. Possible reasons include incorrect water level, water may be too hot for the clothing, no fabric softener, improper sorting of laundry, or too small or too large of a load.
If you think wrinkled clothes is caused by incorrect dry cycles, you can hire an NYC dryer repair to identify the reason behind thoroughly.
YOUR DRYER IS NOT PRODUCING HEAT
One of the common problems that you might encounter is that your dryer is not producing heat. However, you can try checking the settings of your dryer and see to it there are appropriate settings before drying your clothes, especially on the timer and fabric temperatures selections.
Although you can troubleshoot your dryer on your own to determine the real cause of the problem, it is recommended to hire a professional dryer repair NYC to ensure that your appliance is free from further issues. Thus, you can be sure that these problems will not happen repeatedly.