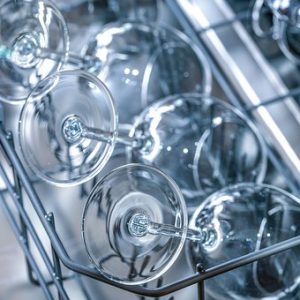 The dishwasher is one of the most vital investment you can have at home. However, due to the misuse of the appliances, it might lead to malfunctions. Using dishwasher repair Yonkers you are rest assured that it will work efficiently once more.
Most of the professionals offering dishwasher repair Yonkers or dishwasher repair Manhattan observed that homeowners make a lot of mistakes when using them. These dishwasher mistakes will not only cause poor cleaning results but also make it hard for the appliance to work completely.
If you often take your dishwasher for granted, now is the best time to take care of it well and prevent mistakes that could damage the unit. Imagine, you will not be able to use your dishwasher, so expect that you will be exerting more effort and time to accomplish your tasks.
Dishwashers are machines that require proper use so that they will perform efficiently. Thus, when operated properly, you can prolong its service life.
So, it is recommended to avoid the following dishwasher mistakes.
Do you always overfill your dishwasher? If yes, you need to change your habit.
There is no wrong in maximizing the space when filling your dishwasher, but overcrowding the dishes is never ideal. This habit will not only prevent the dishes from being cleaned properly but also damage them.
Do not attempt to block the sprayer. Make sure that it has the full range of motion to ensure it works well. This also helps the sprayer to reach each corner and clean each dish efficiently.
One of the amazing things about modern dishwashers is that they are good at removing any food residue even without prewashing of dishes. However, even how much advanced your dishwasher is, food residue can still cause trouble on the operation. You might not need to prewash the dishes, but scraping them can help to keep the appliance operate smoothly.
Inappropriate Use Dishwasher Detergent
When using a dishwasher detergent, you need to ensure the quality as well as follow the appropriate directions. Never put extra detergent thinking that will make your dishes extra clean. That is because it will only leave detergent residue on your dishes, so it is better to follow the recommended amount.
Partially filling your dishwasher might seem better than overloading it, but you are going to waste your resources. Thus, it will allow the dishes to bump to each other when there is a strong force resulting in the risk of damage and breaking.
Utensils that nest together during the washing cycle can hold onto residue in the appliance or even entrust with the food. So, it is recommended to alternate the spoon and fork pointing up and down while knives should be positioned downward to ensure safety.
Avoiding the above dishwasher mistakes will help you improve the operations of your dishwasher. But, if your appliance completely malfunctions, it is time for you to contact a dishwasher repair White Plains.