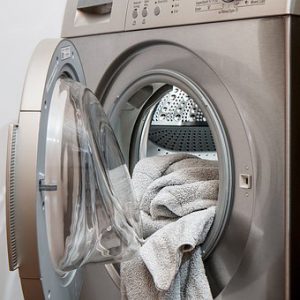 When your dryer breaks down, you should call a dryer repair technician immediately. Neglecting the appliance is not exactly the best idea. When you consider the alternative that is available when your dryer is broken, it is evident that the best choice is to hire a repair technician.
Bringing your clothes to the laundromat or hanging clothes is time-consuming and exhausting. By fixing your dryer, you can maintain your daily routine. You won't go a single day without perfectly dried clothes. If you suspect that there's a problem with your dryer, you should call a dryer repair technician right away. Some of the most common signs that you need dryer repair include dryer overheating clothes, no tumbling or spinning, excess noise and appliance not drying clothes properly. Quick attention to an issue could prevent more costly problems in the future.
Dryer Repair vs. Replacement
Repairing appliances is almost always faster and cheaper than replacing the unit. However, those who have extremely damaged or old machines may benefit more from buying a new appliance. If your dryer is beyond repair, replacing it is the best option. This is more convenient as you will be able to save money and time and you can also make sure that your clothes will be appropriately taken care of.
However, if it's a minor problem, you should consider hiring a repair technician. Don't ignore what happens in the laundry room. Prompt dryer repair can help you save a lot of money over the cost of a replacement. With a professional repair technician, you are assured that the job is done correctly. They can also restore the unit's efficiency. You will also be able to save money on energy consumption.
A dryer repair technician can spot and fix future problems before things become awful. You may want to save money by fixing the dryer on your own. While you might be able to save money at first, you may end up spending more in the long run. You risk making mistakes and causing further damage to the appliance. If you try to fix the appliance without a technician, you could lose the unit's warranty. Repair technicians can complete the necessary repairs with the right spare parts and tools. They are trained to troubleshoot a faulty dryer and address the root cause of the problem quickly. They know what safety measures to observe to avoid accidents and injuries. These professionals can also give maintenance advice and tips to help prevent the same problems from happening again.
An expert in dryer repair New York City or dryer repair Manhattan can help you boost the lifespan of your appliance and save money as well. You can have peace of mind knowing that your dryer is in good hands. This is more cost-effective than purchasing a new dryer.