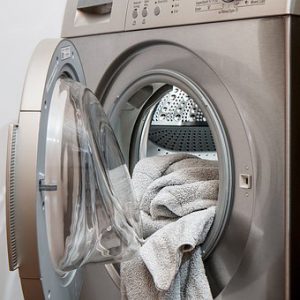 Every year, there are about 300 loads of laundry that an average American family does. That makes the washing machine to be one of the most important appliances in your home. This amount of laundry puts a lot of wear and tear to your washing machine.
Over time, your appliance's parts will fail, and that's something that your family can't afford. This is an appliance that your family depends on greatly, so you need it working all the time properly. This makes it important to find a reliable washing machine repair in New York City.
Appliance Doctor Washing Machine Repair NYC
In terms of a reliable washing machine repair, NYC's leading service provider is Appliance Doctor. They are ready to provide you with professional appliance service repair any time of the day. Even in emergency services, you can trust them to send their best technicians to take care of your repair needs.
Appliance Doctor serves to provide its clients with the best repair service. To do that, they employ reliable, highly-trained technicians, use high-quality products, and provide excellent customer service. But if you're unsure if you need washing machine repair, here are five signs to look for:
Generally, washing machines are loud when they work. However, it is quite easy to know if the noise you're hearing is because something is wrong. You'll be able to hear either loud or strange noises. That's likely because of an off-balanced load. The noise is one sign that says your machine isn't working right.
Clogged Filters and Hoses
One of the signs that you need washing machine repair is when your machine doesn't get filled with water as it should. Another sign is if it doesn't drain after a cycle. If your washing machine does this, it's likely because of a clogged filter or a kink in the hose, which a technician could take care for you.
Washing machines typically run through electronics. If it's not working well, one reason is something's wrong with its electronics. This is a problem that not most homeowners can take care of. In that case, it will do you good to call for a technician to diagnose and repair the electrical issue.
When you're doing the laundry, the washing machine's drum churns or agitates. That's how the appliance works. But what if the drum isn't working? This means your linens or clothes might not be cleaned properly. In that case, it's best to call a professional in washing machine repair.
Other Washing Machine Issues
In other times, a washing machine simple stops working without any previous signs. You have no idea what happened and also have no idea how to fix it. In times like these, a repair expert from Appliance Doctor is what you need to diagnose the problem and fix the problem quickly.
These are the most common signs showing you might need some fixing to prolong the life of your appliance. If you need more info about washing machine repair in New York City, don't hesitate to browse through Appliance Doctor's website.