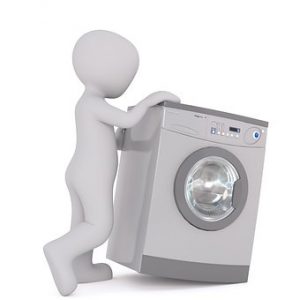 Having your washing machine breakdown is one of the most stressful things that anyone could go through and what is even more stressing is finding the right person to repair it and give it back in good condition. Luckily, gone are the days when you had to throw away your washing machine because it has broken down as Appliance doctor has your back.
We specialize in washing machine repair and also other appliance repairs in NYC. Whether your washing machine is leaking, it does not spin correctly, or it's a problem with the locking mechanism our highly skilled technicians will save the day by coming right to your home to repair it.
About Appliance Doctor Brands and services In NYC
Thanks to our top-notch services, Appliance doctor is an award-winning company, and thus you can use that as an assurance that we will not disappoint. Quality service is our primary goal while convenience, honesty and reliability are our way of doing things as our highly proficient Appliance doctor technicians work themselves to the bone to ensure that you have no room for dissatisfaction. Additionally, you don't have to look for us, contact us and we will deliver our appliance repair NYC services right in the comfort of your home.
We offer our services across different parts of NYC, and we bring them wherever you are located in NYC. All our repairs usually see completion on the first visit because our Appliance doctor trucks are fully stocked to handle any problem that may come our way.
How to Choose the Right Washing Machine
To save you the headache of buying a washing machine that breaks down every few months below are some things you should consider beforehand.
Hot/cold water connections
Child lock functions
Noise, some washing machines have a louder spin cycle than others so ensure you check this feature out
Timing. Usually, top loaders have shorter wash cycles than front loaders so consider the timing you
The capacity. For this, you need to weigh the maximum load that you often wash
Whether you want a front loader or top loader
Your space
About Appliance Doctor
We are a factory certified company and we specialize in a diverse range of appliance repair services including washing machine repair NYC, refrigerator and oven repairs among many others. You can now relax as we have taken appliance repair in NYC a notch higher through our high-quality services and quality customer care. What makes us even better is the fact we have been in the appliance repair industry for more than three decades, like State farm "We Too Have seen a thing or too". We value all our clientele, and no appliance repair job is too big or small as we handle all of them with the same enthusiasm because what matters is us leaving you satisfied and giving you value for your money.