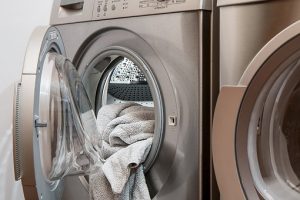 Fall is in full swing and the dryer is now the MVP of your household appliances. During this being peak season for the dryer, Appliance doctor has some things you should know to keep your dryer running clean and safely this holiday season. Appliance doctor is the best-known name in dryer repair NYC. Schedule a house call today for affordable appliance repairs in New York city.
Appliance Doctor Advocates Dryer Safety
The first thing and the most important thing you should know about your dryer is where the lint filter is and how to remove and clean it. It is very important that you clean and unclog the lint filter every time you do a load. Lint trapped in the dryer filter is a major fire hazard. The cause of most dryer fires come from clogged lint filters.
Checking the barrel or drum of the dryer for lint is a good routine to get into. Occasionally it will pay to run the vacuum inside the barrel to catch any buildup that's siphoned through the filter. Another important reason to get rid of lint is that it chokes up the air flow of the machine increasing its drying time and making it run less efficient. Tell-tale signs you have lint in the bowl you will notice clothes are not as dry and wrinkle free and they have lint particles stuck to them.
Appliance Doctor Tip – Always check your labels but when drying garments turn them inside out as this will prevent pilling and fading.
Appliance Doctor Dryer Care – Fabric Softener Sheets
Fabric softener sheets are versatile as much as they are convenient. Dryer sheets coat clothing with a film but also coat the drum and the filter. This film helps elevate static and leaves your clothes with a scented warm feeling. It also over time creates a barrier that clogs the dryer filter and leaves a murky mess on the drum. The presence of this film should be inspected routinely to maintain optimum efficiency and safety.