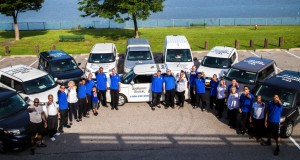 Your dryer makes it easier for you to dry your clothes in record time. However, if yours is taking longer than expected there could be a problem. For all dryer repairs in Yonkers, call out the Appliance Doctor. We will be there fast and get your dryer working effectively again. Here are five reasons why your dryer is taking too long to dry.
The Appliance Doctor Provides Dryer Repairs in Yonkers
If your load is taking too long to dry, the first thing you should check is the vent. Clear away any lint build-up as this blocks the air flow. Aside from extending drying times, this is also a fire hazard. You should also check your sensor as this could be coated in residue from your dryer sheets. Clean the sensor with a cloth regularly to keep your appliance running efficiently. For professional cleaning of your vent or sensor, try the Appliance Doctor in Yonkers.
Yonkers Residents can Rely on the Appliance Doctor
Check your clothes before you dry them. Sometimes your washing machine is to blame if they aren't spinning the load out enough. It should only be damp after the full wash cycle. If they are too wet, your dryer will have to run for longer wasting time and energy. You shouldn't over fill your machine either. By doing this you put extra pressure on the components and you will need repairs frequently. Give your laundry enough room to spin and dry by opting for smaller loads.
Use a Qualified Technician for Dryer Repair in Yonkers
Another problem could be with your timer. It might not be staying on as long as it needs to or there could be an issue with the control panel. This will impact the length of the drying cycle. You can find reliable technicians in Yonkers as part of our Appliance Doctor team. We have quality parts and the experience to get your dryer working efficiently again. No matter what the problem is, we can find it and fix it.