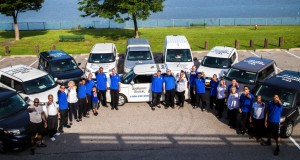 When your dryer stops working it might not seem like a big deal at first. However, your laundry will soon start to pile up, and you may find there isn't enough room on the clothes line. Therefore you will need to get it sorted as soon as possible. The Appliance Doctor can assist with all dryer repairs in Yonkers. Here are four reasons why you might need dryer repair services.
Solve Your Dryer Problems with the Appliance Doctor
The drive motor makes your machine operatorate. It is responsible for rotating the drum and the blower. Before it stops working, a telltale sign that there is a problem is if it starts to hum during a cycle. You shouldn't ignore any strange sounds as these could signify a range of issues. If the motor needs replacing, the appliance usually won't start at all.
If you are pressing the start switch and nothing is happening, it could be the button. If there is something wrong with this button, then nothing will work. Unfortunately, problems occur, so it's a good idea to have your local technician's number on hand. New York residents can feel confident hiring the Appliance Doctor. We come to you whether you are in Yonkers, the Bronx or anywhere in NYC.
Yonkers Residents Choose the Appliance Doctor for Dryer Repairs
Your dryer is fitted with a thermal fuse as it prevents your dryer from overheating. It is a safety measure so that if the fuse blows it will no longer operate. Although this is frustrating, it prevents this appliance from causing a house fire.
For your dryer to run, it needs to be closed. You will find there is a door switch to let your machine know it is closed. If there is a malfunction and your appliance can no longer detect that it isn't shut then the cycle won't start. This is another safety feature that you shouldn't override. A simple repair from the Appliance Doctor in Yonkers will have your dryer running in no time.