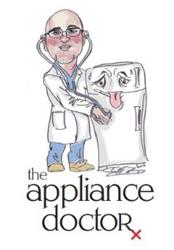 You might think that all you can put in your washing machine is clothes. However, while some items should stay out of your washer, there are a few things that can benefit from a thorough cycle. If your machine starts making a noise or leaking, then it might be time to call the Appliance Doctor in NYC. Here are four items you add to your washer.
Select a Reliable Team of Repair Technicians in NYC
If you are a pet owner, you can add its leash and collars to your next cycle. Just use a gentle detergent that won't affect your pet's skin. However, check the fabric of these items as anything made of leather should be hand washed. You might want to leave anything with decorative items out too as these may fall off during the cycle.
Another thing you could add is your children's stuffed animals. These tend to be taken everywhere and anywhere and are prone to getting dirty. They are made from similar items to your regular laundry, and it's a great way to freshen up your child's well-loved soft toys. If there are other parts sewn on and you are worried how they will fare during the cycle, place them in a pillowcase to protect them during the wash.
The Appliance Doctor can Fix Your Washing Machine in NYC
Next time you are washing your towels, add a pair of shoes that need cleaning. The towels will cushion the noise. Only include shoes made from fabric or plastic. Leather needs to stick to hand cleaning with suitable products.
If they fit, you can clean your rugs in the washing machine. They have a lot of foot traffic, so if you can, they should be cleaned once every four weeks. Keep your house sanitary with the help of your washer.
There are many more things you can clean with the help of your washing machine. With so many purposes you should maintain your washing machine with regular services. For a local technician in NYC, call the Appliance Doctor.