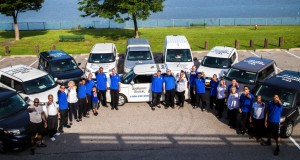 Many homes have a designated laundry room. However, there are many great places you can put your dryer to maximize space. When deciding where to put your dryer, you should consider ventilation, efficiency as well as convenience. There are plenty of places you could put it, so you should put it somewhere that suits you. If you need your machine fixing at any point in Yonkers, the Appliance Doctor team can help. Here are a few of our favorite places for dryers.
Call the Appliance Doctor for Your Dryer Repair Needs
If you have a laundry, then this works well. You can shut off all your dirty clothes and piles and ironing and keep it all in one place. Position next to, or on top of the washing machine makes it easy to transfer wet laundry to the dryer.
Another great spot is near the kitchen. We spend a lot of time in the kitchen, so it makes sense to have your dryer there to get all of your chores done at the same time without having to stray too far. If you experience difficulties with the dryer ventilation or the appliance itself, call the Appliance Doctor in NYC.
Find Expert Repairs for Your Dryer in Yonkers
If noise isn't a factor near bedrooms, then you could put it near your main bedroom. Your clothes won't have far to travel which makes this spot convenient. Plus if the bedroom is upstairs it is hidden away from visitors.
If your home has a basement, then this is a handy spot to put your dryer. It's out of the way plus you don't have to worry about noise as it's contained away from your living areas and bedrooms. Another location that is out of the way is the garage. Just ensure that the dryer vent leads outside. This is important no matter where you position your machine.
Choose a place that works for you and will be most convenient. Ensure there is external ventilation when picking an area. If you need any assistance with your dryer, contact the Appliance Doctor to fix your machine in Yonkers.