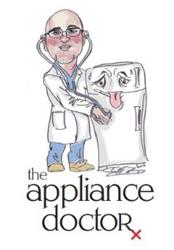 5 THINGS THAT SHOULD STAY OUT OF YOUR WASHING MACHINE
When you do your laundry you should be able to set and forget. This is the case for most of your clothes, towels and cloths. However, there are certain things you should never put in your machine as they can leave it out of action. If you are experiencing problems get in touch with the Appliance Doctor in Yonkers. Here are five items that you shouldn't put in your washing machine.
Follow the Appliance Doctor's Washing Machine Advice
You may think you can put all of your clothes in the washing machine, however, your bras should be hand washed. The hooks on the back can cause damage to your appliance as well as reducing the life of your bra. Another item that is best left for hand washing is your knit sweater. The washing machine will shrink it, plus if you put it on a hot cycle the heat will destroy the wool. Simply hand wash and soak briefly to keep your sweater looking at its best. The Appliance Doctor can assist with all of your washing machine queries in NYC.
Speak to the Appliance Doctor for Washing Machine Repairs in Yonkers
You can't clean everything in your washing machine and your purse should be kept out of it. Small parts such as buttons or zippers may come loose and render your purse useless. These loose parts could get trapped and compromise your machine. Also make sure you avoid overloading your washing machine. It won't get your clothes clean and you will have to re-wash them in separate loads to freshen them up.
The Appliance Doctor Is a Washing Machine Repair Expert
Dirty sneakers should stay out of your appliance. When you are out running you may collect small stones in the grooves which can cause significant harm to your washer. The dirt will also make your machine filthy and you will have to spend extra time cleaning it. If your washing machine stops functioning, contact the Appliance Doctor no matter where you are based in NYC.