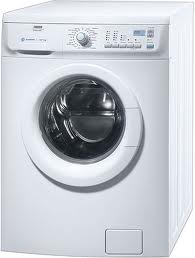 HOW TO CLEAN A TOP LOADER WASHING MACHINE
Cleaning your washing machine is an easy way to prevent the need for an appliance repair specialist. The Appliance Doctor specializes in washing machine repair in New York City if you do experience any problems. Here is how to clean your top loader to keep it working efficiently.
Avoid Washing Machine Repair in NYC
Firstly add 2 cups of white vinegar and ½ cup bicarb of soda to your empty machine and run on a normal hot wash. This breaks down any dirt that has come from your laundry and residue from washing products. Then simply wipe over the exterior with a damp cloth. This is an inexpensive to keep your machine running to its best ability.
Find a Washing Machine Repairs Specialist in New York City
Remove the fabric softener dispenser and either pop in the dishwasher or clean with hot soapy water. This part often gets a buildup of residue. Aim to do this regularly to maintain a clean top loader washing machine.
Make it your goal to clean your machine every 2 to 3 months to keep your appliance in tiptop condition. Heavily soiled laundry will mean you need to clean the drum more often. If you use your washing machine more frequently it may require more recurrent cleaning.
The Appliance Doctor is Available for Appliance Repairs
If your top loader stinks and you have followed all the above steps, you may have mold lurking in your machine. All is not lost; you can run your appliance on a normal cycle and take either the natural or the chemical option. Add 10 drops of clove oil for a natural method or a cup of bleach if you prefer chemicals. This should get it back to its best.
Taking the time to clean your top loader every couple of months is an economical way to keep it operating at its best. Looking after your machine helps you to avoid unnecessary repairs. The Appliance Doctor is experienced in fixing washing machines all over New York City. If you do experience any problems with your machine, give them a call.