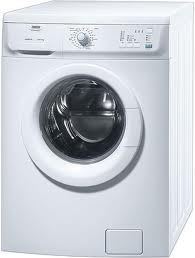 What to Check Before Calling for Dryer Repair
Okay, it looks like your dryer is on the fritz, so you're naturally about to pick up the phone to call the Appliance Doctor. That's usually a good idea; after all, the Appliance Doctor has been serving the New York City area for years, and can often get out to fix your dryer on the very same day that you call. Of course, sometimes a seemingly-broken dryer is actually just suffering from a very minor problem, one that can easily be fixed without professional assistance.
The Appliance Doctor Knows Dryers Inside and Out
Firstly, check that the dryer is plugged in. That might seem a ridiculously obvious piece of advice, but dryers can move around a little due to the vibrations that come about as the result of each cycle, and those vibrations can easily cause the power cable to come out of the outlet just enough to rob the machine of power. This can be tricky to spot since the outlet is often behind the machine itself, so go ahead and check that things are okay before you ring the Appliance Doctor.
Call the Appliance Doctor for Dryer Repair Help
Your dryer might be plugged in, but it could still be a minor power problem that is causing all of the fuss. Before you call for assistance, make sure that the fuse hasn't blown. Your dryer should have one or two to prevent a surge of electricity from damaging its machinery. One will sit within the head of the power cord; the other will sit in the lid switch. If the dryer overheats, you'll need to replace the fuse before it will work again.
The Appliance Doctor is Just a Phone Call Away
Finally, check that the dryer vent is clear. Some dryers will not function if the vent is too filled with lint. Other machines collect water in an inbuilt container rather than flushing it out into the sewers. If yours does so, it won't function until that container has been emptied.
If taking care of these issues doesn't solve your dryer problem, the Appliance Doctor will. With multiple service vans manned by highly-skilled technicians, you can be sure that your dryer will be well taken care of.