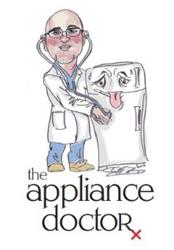 The Benefits of a Front-Loading Washing Machine
Trying to find a new washing machine? One thing you'll have to consider is whether a front-loader or a top-loader would be the right choice for you and your home. It's not that top-loaders aren't without their benefits, but most people find that a front-loader is the machine for them. Here are just a few advantages you'll enjoy if you happen to pick one.
Call the Appliance Doctor for Washing Machine Repair in White Plains
The first great thing about a front-loader is that they are both versatile and space-efficient. Unlike a top-loader, you can stack them on top of another appliance, or have another appliance stacked on top of them. That's often perfect since washing machine tend to be put in a utility room – not usually the most spacious room in the house. They're also often combined with dryers, so it's a great space-saving trick to stack them together.
The Appliance Doctor Should Be Your First Choice for Washing Machine Repair
Even though washing machines are easy to place, they also typically boast a much larger capacity than a top-loader. This means that you will be able to wash more items at the same time, saving on utility bills and cutting down on the amount of time you spend conducting housework. They also tend to be more energy-efficient in that they use a lot less water than a top-loader.
The Appliance Doctor Can Repair All White Plains Washing Machines
Finally, a front-loader should be available with more spin options. For example, some models feature a steam function to get your clothes extra clean. Also, you'll be able to set clothes for a high-speed spin. This will get them dryer, though not completely dry, which is a great advantage if you don't use a tumble dryer.
The bottom line is that front-loaders are great at cleaning dirty loads, take plenty, and make a positive impact on your energy bills. Top loaders are great for some things, but most people will be better off with the alternative. No matter which option you go for, keep The Appliance Doctor in mind for all of your repair and maintenance needs.