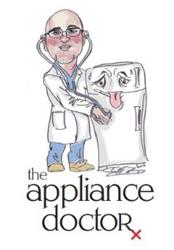 The Appliance Doctor doesn't want to snoop through your delicate things, but the Doctor does have some advice on what delicate things you should keep out of your dryer and why. Take a look and it might explain some clothing disasters caused by your hot and trusty dryer.
Sweaters
Depending on the weave, most of your sweaters are best laid flat to dry in order to preserve the yarn and keep their normal shape and size. Wool in particular is broken down and often shrunk by heat.
Bras and Camisoles
Bras and camisoles are delicately made and have thin straps that can catch on things in the dryer. They will last much longer if allowed to air dry.
Clothes With Lots of Elastic
Elastic is made with rubber and rubber and heat don't mix. Elastic can crack, stretch, and break with the high heat of a dryer.
Rayon
Rayon is a tricky synthetic fiber that is unpredictable and highly shrinkable in the dryer. Best to hang dry all of your rayon clothing.
Silk
This lovely fabric can be expensive to own. Even when the instructions say the clothing is washable, hang dry instead of putting into the dryer. Dryer heat can cause runs in the fabric.
Lace
Tumble-drying with heat easily damages lace. The result is raggedy edges and a worn look. Clothing made of or trimmed with lace is best hung out to dry.
100% Cotton
Make sure that your 100% cotton clothing is preshrunk before putting it into the dryer. While drying won't necessarily ruin 100% cotton fabric, it may cause it to pill and look worn much sooner than expected.
Anything that "just" Fits
No matter the mix of fabrics, any piece of clothing that just fits should not be dried in the dryer. Even a small amount of tightening and shrinkage of the fabric will ruin the fit.
Cats
Do a head count before you press the start button on your dryer. Heat from a previous load is like a magnate to furry heat seeking creatures.
Small Children
Well, enough said.
The Appliance Doctor can't do anything to repair your damaged clothing, but the Doctor is well dressed to repair any dryer in New York, and surrounding areas including Manhattan, Bronx, White Plains or Yonkers.