Fall is in the air in New York City and its time to book your appointment for a checkup. Are you fed up with waiting weeks to see a specialist and being hit with outrageous co-pays? Does your doctor make house calls? Has your furnace or heat pump been on life support since last season? Well help is on the way. The appliance doctor and his team of specialists are making house calls in all areas of Manhattan, the Bronx and Westchester County.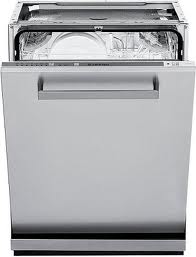 In fact Appliance doctor and our dedicated staff are the most trusted names in appliance repair and have been serving the New York community for over 30 years. Property owners, building management and tenants alike put their trust in Appliance doctor because of their proven track record and excellent customer service.
Our dedication and expertise doesn't stop at your heating and cooling requirements "No sir" we have a clinical approach to diagnose and provide care for your refrigeration repair, dishwasher, dryer, microwave and even breathe new life into your range, oven or cook top.
Appliance doctor is there for you when emergency strikes. We provide expedited service and have invested in state of the art telecommunications systems for our technicians to provide you with a unparalleled customer experience. Our customer service is paramount to us and our knowledge and experience reaches far beyond the realms of a general practitioner. We are factory authorized specialists for acclaimed brands such as Miele, Asko, Fisher & Paykel, Bosch, Thermador, Liebherr, Dacor and DCS.
Let's face it most people don't care how much you know until they know how much you care. We have served our community faithfully for over 30 years and we recognize our customers expect value for their money. Our services are the best in the business and we maintain rates that are affordable for all New Yorkers.
Our repeat business along with referrals, client feedback and testimonials mean the world to us. It continually motivates us to be the pioneers and innovators of the appliance repair industry for the greater New York City area.